Facades & curtain walls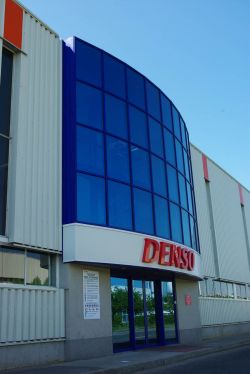 The systems consist of vertical posts and horizontal stiffeners. Special connectors provide very high carrying capacity and resist wind load and other exterior forces acting on the building The facade can be finished with various trim boards – with standard and rounded (soft line) edges.

If necessary, we can make structural or semistructural glazing curtain walls.

The semistructural option is made of glass panels with subtle frames. The shape of the frames surrounding glass can be adjusted to customers' needs.
In a structural glazing curtain wall, there are slim silicone joints between the glass panels. Curtain wall modules are prepared during a manufacturing process, which ensures proper quality of the elements. Thermal break and a triple seal system provide a well-insulated construction and required resistance to air and water infiltration.