Automatic sliding door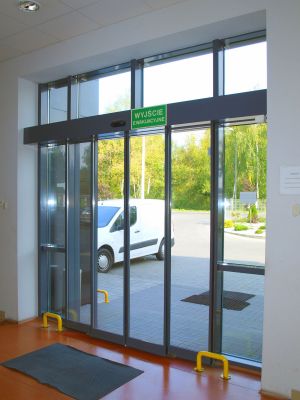 Our automatic sliding door systems provide convenience and flexibility for effortless access without any contact with the door. Our product range includes optimal door for every building – both under construction and renovation.
The most commonly used is linear sliding door that may be installed if there is enough space on the sides. Automatic sliding door creates an elegant entry – it opens once somebody approaches, which improves safety.
Our automatic sliding door was installed in hospitals, hotels and police units.